My Availability during the week is:
Monday – 10am to 10pm
Wednesday – 10am to 10pm
Thursday – 10am to 10pm
Friday – 10am to 10pm
Sunday – 10am to 6:30pm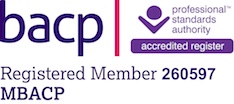 Hello! I'm Dee
Relationship & Family Therapist
I am an experienced Relate Practitioner, Counselling Supervisor, Counselling & Personal Development College Lecturer, Victims First Counselling Specialist with Thames Valley Police, a Life Coach and the founding member of the Berkshire Relationship & Family Therapy Centre (BRFT) based in Wokingham, Berkshire.
MY WAY OF WORKING
My focus is on creating a warm and accepting environment where each person is accepted unconditionally. There is no personal, relationship or family issue that will either surprise or deter me from working with you and the members of your family to hopefully find solutions and resolve past or current conflicts. Each person has their own perception of the story to tell and you are given time and space to explore and express these thoughts and feelings without blame or recrimination from others. I offer you a safe space in the presence of your loved ones in order for you to claim your identity and step into your true potential.
As a Systemic Relationship and Family Psychotherapist I work with:
Couples
Family Members
Children & Adolescents
Individuals
Placement Trainees
Supervisees
Systemic Therapy
This explores how individuals operate within the many 'systems' they have in their lives e.g. couple relationships, families, friends, work groups etc. We do not live in a vacuum, we are relational beings and every relationship we have may impact us either positivity or negativity, and is ever changing.
I integrate a range of therapeutic approaches to enable you to reach conclusions about your own life and find your voice. Every individual I see is valued unconditionally, as each will have their own individual story and perception which has played a major role.
Contact Me
Ask a question or book an appointment below. 
07903 823 715 - Texts Only
The Cornerstone, Norreys Avenue, Wokingham RG40 1UE